Top 15 Worst Rapper Names Of All Time
When it comes to rap names, the best ones sound effortless without being sloppy, and they don't seem to be trying too hard. There's no denying that you can tell a good rap name when you hear one. It doesn't matter whether it has a biblical, comic book villain, or comic book hero feel to it; if it's self-imposed (Big Baby Jesus), or God-given (Kanye West and Tupac Shakur didn't really have a choice, did they?). Likewise, you'll know when you've heard a bad one since you'll remember it. Here are some of the worst rapper names to exist that need a revision ASAP.
The Worst Rapper Names Of All Time
1. "69 Boyz"
Supposedly, the geniuses behind the song "Tootsee Roll" called themselves after the year they were all born, 1969, but the sexual undertones are not missed on anybody. It's odd enough that a group of men identify themselves by their shared affection for the 69 position. Add the funny idea of a performance starting with "Yo, we 69 Boys, ya'll," and you've got a problematic name. (Also, if you have the time and stomach for a journey down memory lane, watch the following video of the 69 Boyz doing stripper dance routines on a stage full of guys in identical clothes. It's incredible.)
2. "Lil Dicky"
The sole reason comedic rapper David Andrew Burd performs as "Lil Dicky" is due to the name's potential as a self-deprecating dick joke, which is, by the way, quite on-brand for him. Making a few jokes at your own expense is one thing, but basing your whole rap career on the moniker "Lil Dicky" is effectively resigning yourself to a life in which you strive to get laughs at your own expense.
3. "A Boogie Wit Da Hoodie"
There is a rapper from Compton named Boogie, so whenever fans of New York's A Boogie Wit Da Hoodie want to refer to him by his nickname, they must always say "A Boogie," which rolls off the tongue with the grace of the Chernobyl disaster and was made even worse by Kodak Black's god-awful lyrical passage, "Got a booger in my nose, A Boogie on the chorus."
4. "Devin the Dude"
Duuude. This term is too similar to Keanu Reaves to be used on a rap album, much less as your name. The image we discovered of Devin the Dude in the midst of a massive cloud of white smoke may go a long way toward explaining how he earned his moniker.
5. "Lil Baby"
Yak Ballz and Pooh-man are examples of hip-hop artists with terrible names; you can't take them seriously since they never truly achieved success, and I'm sure the name didn't help.
And Little Baby? At a time when hip-hop is being criticized for mumble-rap and fake-toughness, a goddamn baby is suddenly at the top of the game.
Imagine people clamoring for a 25-year-old baby and avant-garde painters depicting infants as tattoos. Enough to make the toes of a grown man curl.
But to put the record straight, this is a little newborn, not just any infant. Weak, pitiful, whining, ear-piercing cries, and odorous diapers. What do you want prospective listeners to think about when they first hear your music?
6. "Cunninlynguists"
"Get it? Hee, hee, hee!" Only if the group comprises of junior high school kids and your uncle after a few beers could such a ridiculous moniker be justified. Based on the above picture, they are neither, and based on the song we heard on their MySpace website, they are not horrible, which makes the unfortunate nature of their moniker all the more apparent.
7. "Eminem"
Who didn't think this was the most ridiculous rap moniker ever when he first appeared in the '90s? Why would a man who is continuously furious at the world want to name himself after a little chocolate treat whose mascots are adorable? His initials are M.M., but that is no justification. You would never hear Tina Turner refer to herself as TNT. Actually, it is much superior than Eminem. Perhaps she should begin rapping. Already, her albums feature hip-hop names such as "Simply The Best" and "Break Every Rule."
8. "Chamillionaire"
Is he a multimillionaire who mixes in with us? Or, is he a millionaire who fits in with other millionaires because he is so used to being wealthy? Maybe he has a million chameleons. Perhaps he is composed of a million chameleons who have combined their camouflage abilities to look as a rapper in order to capitalize on the large market for poor hip-hop in the present day. Or maybe he is just a tea billionaire with a vast collection of aromatics, curative Chamomile teas. Regardless, he is an imbecile.
9. "Bubba Sparxxx"
First, he took his moniker from what we can only imagine was his fraternity nickname at whatever junior institution in the South he attended. Then, he added the triple X to give it the proper atmosphere of an adult site where you can watch overweight people having intercourse.
Why draw further emphasis to the fact that you are white? At least Young Black Teenagers attempted irony, but this may have been even more pitiful.
10. "Soulja Boy Tell 'Em"
In 2007, I believed that "Crank That" was undoubtedly one of the worst rap tracks ever produced. EVER. The lyrics, to the extent that they were understandable, were dreadful, the tempo was terrible, and the substance made no sense. However, I took a relaxed stance toward the music, reasoning that it was an eyesore that would eventually go, much like fluorescent fanny packs. But NO, Soulja Boy became a legitimate rap artist by delivering "hit" after "hit" of mediocre quality, and I still don't see how.
Soulja Boy is the Voltron Force of trash MCs, combining the negative characteristics of the nine previously mentioned rappers. He has a bad flow, awful lyrics, terrible production (which he generally does himself), terrible tattoos, and a nasty attitude.
In almost a decade, his only contribution has been deceiving poorly-dressed young guys about their "swag" What kind of a moniker is Soulja Boy?
11. "Dreddy Kruger"
Rappers' connection with movies should be restricted to reciting gangster, blaxploitation, and kung fu films. Having a name based on a character from your favorite almost-scary movie does nothing for your street cred.
12. "DaBaby"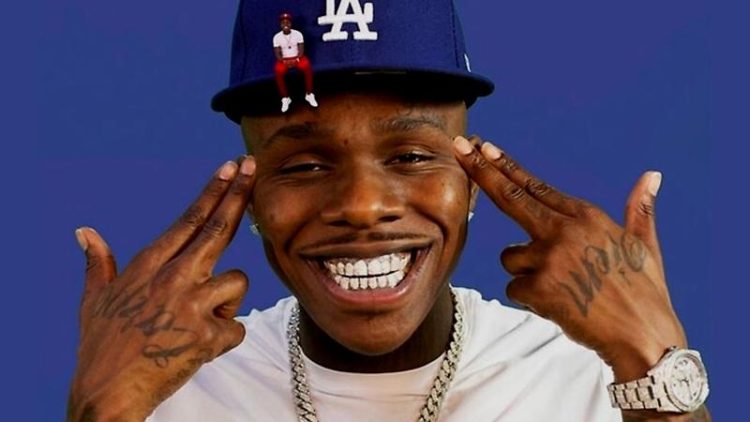 Speaking of grown-up rappers with infant names, how can we miss out on the one and only, "DaBaby". I don't understand the obsession these rappers have with keeping Baby in their names.
Their songs might appeal to some, but I'm pretty sure no one in the world heard of "DaBaby" and thought, "Man, that's a cool name!"
13. "Shorty Shitstain"
Imagine introducing yourself as Shorty 'Shitstain'. I wonder what goes in their heads when they name themselves for the world to see. If this was an attempt to seek attention, then trust me son, you got the attention but not the good kind.
Calling yourself shitstain and then hoping that people would take you and your music seriously is a joke in of itself. I am glad that people aren't talking about shitstain's songs or the rapper himself because this guy is literally a shitstain in the genre of hip hop.
14. "Noreaga"
He selects a CIA stooge who will likely spend the rest of his life in jail, despite having a limitless number of notorious military chiefs to choose from. And it's not even correctly spelt. Is he concerned that the real Noriega may file a lawsuit against him? In fact, it would be very cool if he did.
15. "Lil Wayne"
Dwayne Michael Carter, Jr. is a New Orleans, Louisiana-born American rapper. Very young, he was found by Brian "Baby" "Birdman" Williams and signed to Cash Money Records, where he became a member of the rap group Hot Boys. In the years that followed, he established his own label, Young Money, where he signed prominent artists like Drake, Nicki Minaj, and Tyga, and he became one of the most successful rappers of all time.
Tha Carter III, which was released in 2008 and included tracks like as "Lollipop" and "A Milli," is his most successful album. Wayne is also well-known for his extensive mixtape discography and for freestyling over other artists' instrumentals.
Conclusion
Rappers come and go, and a great many of them have awful names. Some thrive despite this, while others fail, and in any case, you can't help but wonder, "What were you thinking?" We conducted some research and uncovered several MCs who may like to pursue a name change.
Hi I'm Christoph
Artist Name:
Insanebeatz
I am the beat producer and editor of insane-beatz.com – a website for rappers and singers looking for professional beats. Since I started producing in the early 2000s, I've loved every minute of it. I hope you can hear the passion in my beats!
CHECK MY WORK
Browse Beats
Genres
Moods
Instruments
Type Beats
Beat Bundles
Trap Beat Tape
Boom Bap Beat Tape
Beats wHooks Tape
ALL BEAT TAPES
Latest Articles